At Texavi, we believe in Technology as an enabler in delivering superior business value. We do not merely create products or solutions, but we create compelling and delightful experiences to our customers and users. To achieve this goal, Team Texavi use a range of platforms, technologies and tools to create NewAge solutions to address the NewAge problems. We balance the needs of our customers with Future-proof, scalable, yet cost-effective solutions built using varied platforms, commercial as well as OpenSource technology frameworks and methodologies.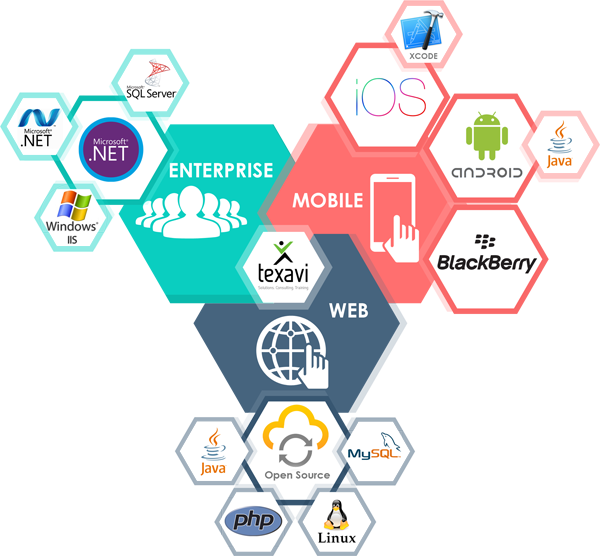 "Old computing was about what computers could do; New[Age] computing is about what users can do!" - Ben Shneiderman
With an end-to-end coverage, Texavi is your trustworthy partner to design, develop, test and deploy Technology solutions. Our solutions cover the complete spectrum of Enterprise, Web and Mobile platforms.
Design
Team Texavi believe that Design separates the great products from good products. The efficacy of our Design Model is in engaging and working with the end-users all the way from the inception through to the end. Our Design starts with understanding the customers and users' real needs and ends when those needs are met with our solutions.