Focus on 'people', not just customers and users
Thanks to the emergence of social media, the networks of organisations and individuals are fast expanding. You have new segments of people coming into your networks besides the traditional customers, users, partners and suppliers. Followers, friends and fans are all now part of your circle of influence. It is time to put the focus back on 'the people'.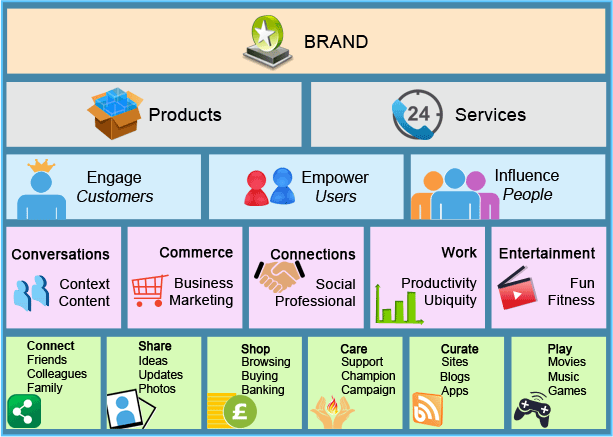 Get it right with your Social Business
Reach out to the real people behind the roles
Listen to their heartbeats, not just voices
Enable conversations, interactions and transaction
Convert friends and fans to customers and users
Deliver unified experiences and delight!
Our UnifiedExperience Framework helps to...
Synchronise offline & online behaviours
Add context around content
Enable commerce, not just conversations
Excite with rewards & fun
Get actionable insights from analytics