Texavi is a Social & Behavioural Technology start-up. We help you leverage the social technologies using the power of behaviour modelling, user experience and agile methodologies. Benefit from our expertise and experience in customer analytics, gamification and business analysis. Your business growth is our business goal!
Texavi Services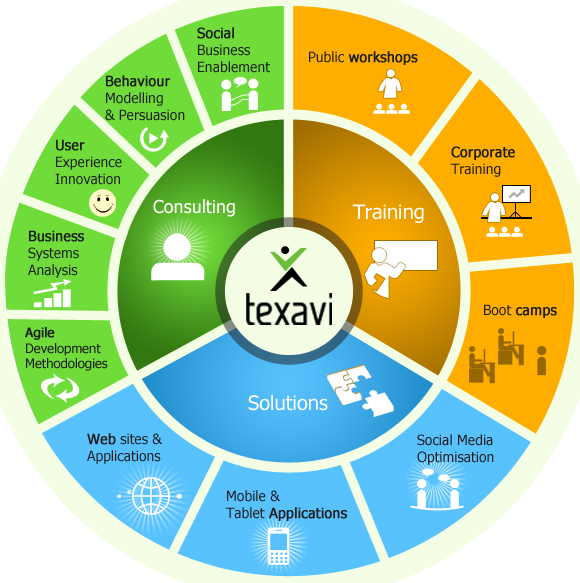 Our Vision
To become the leading people-focused business, and to help our customers, partners and stakeholders realise the benefits from their investment in People!
Our Mission
Because 'people' are our business
We focus on people-centered solutions - social business, behaviour modeling and design, user experience and agile development.
We deliver delightful experiences to our customers, partners and stakeholders.
We do so by leveraging our key strengths of software product engineering, customer analytics, user experience innovation and business analysis.
Our Values
Imagineering - a powerful combination of imagination and engineering
Innovation from interactions, not just information technologies
Technology, for the welfare of people. Technology that works for you, your customers and all of us
Greener and eco-friendly solutions
Honesty and Openness - for our own good and the good of all those associated with us, directly and indirectly.